The origins of Café Pesto lay in the quaint harbor town of Kawaihae where a small take-out pizzeria that began in 1988 quickly evolved into an award winning dining establishment on the resort coast of South Kohala. Our inception coincided with the birth of Hawaii Regional Cuisine with which we became notably associated.
Following this growth and success we sought out a more locally based market for our concept in the lush surroundings of Hilo, a city where the best of old Hawaii remained in an era otherwise forgotten. Here, turn of the century buildings – survivors of earthquakes, volcanic eruptions, devastating tsunamis and economic depressions – have stood poised against the ravages of time. These timeless structures are now the foundation of what has become the renaissance of downtown Hilo.
On July 10, 1992 the newly restored S. Hata building, originally constructed in 1912 by the Hata family and known as the Grande Dame of Hilo, became the new home of Cafe Pesto, Hilo Bay. With its tall ceilings, brass detailed exhibition kitchen, and ohia wood-fired pizza oven, diners are now able to drift back in time awakened to the present only by the colorful and provocative meal presentations.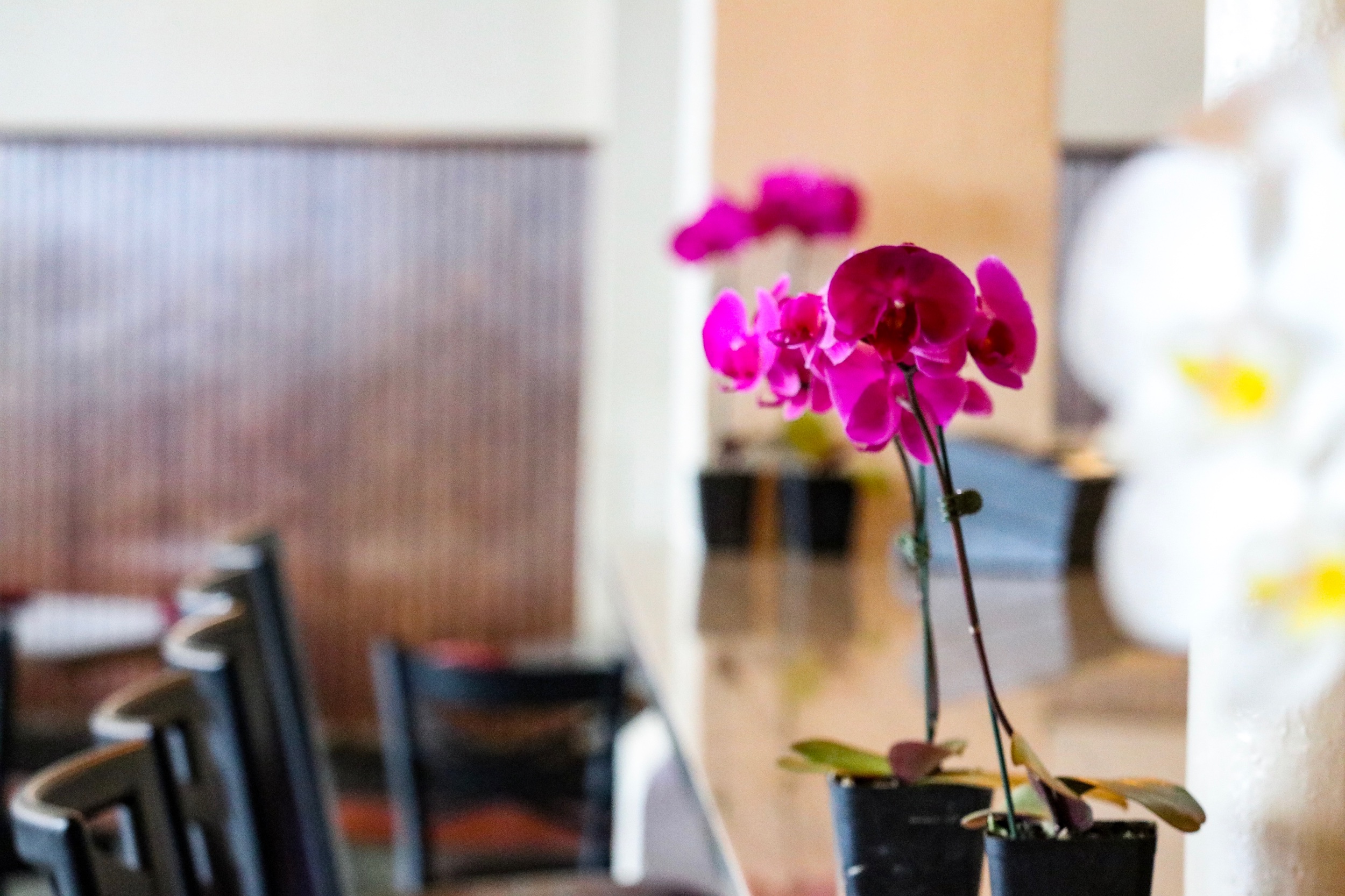 A special thanks from our loyal staff
to all the local farmers, ranchers, fisherman and our Island community
who have made our dream possible. Mahalo!
Mario Castillo
General Manager
"Front of House Since the Beginning"
David Palmer
Founder, Owner, & Chef
"Keeper of the Concept"
Casey Halpern
Executive Chef
"Inspiration for Creative Island Cuisine"